WORLD CELEBRATION ocupa el lugar frontal desde la entrada principal, donde se encuentra la icónica "bola", emblema del parque. En esta región, los juegos, las plantas y otros elementos sensoriales harán que los visitantes puedan conectarse con el resto del mundo. Hay atracciones clásicas como Spaceship Earth y Journey Into Imagination with Figment y podrás encontrarte con personajes como Mickey Mouse y sus amigos.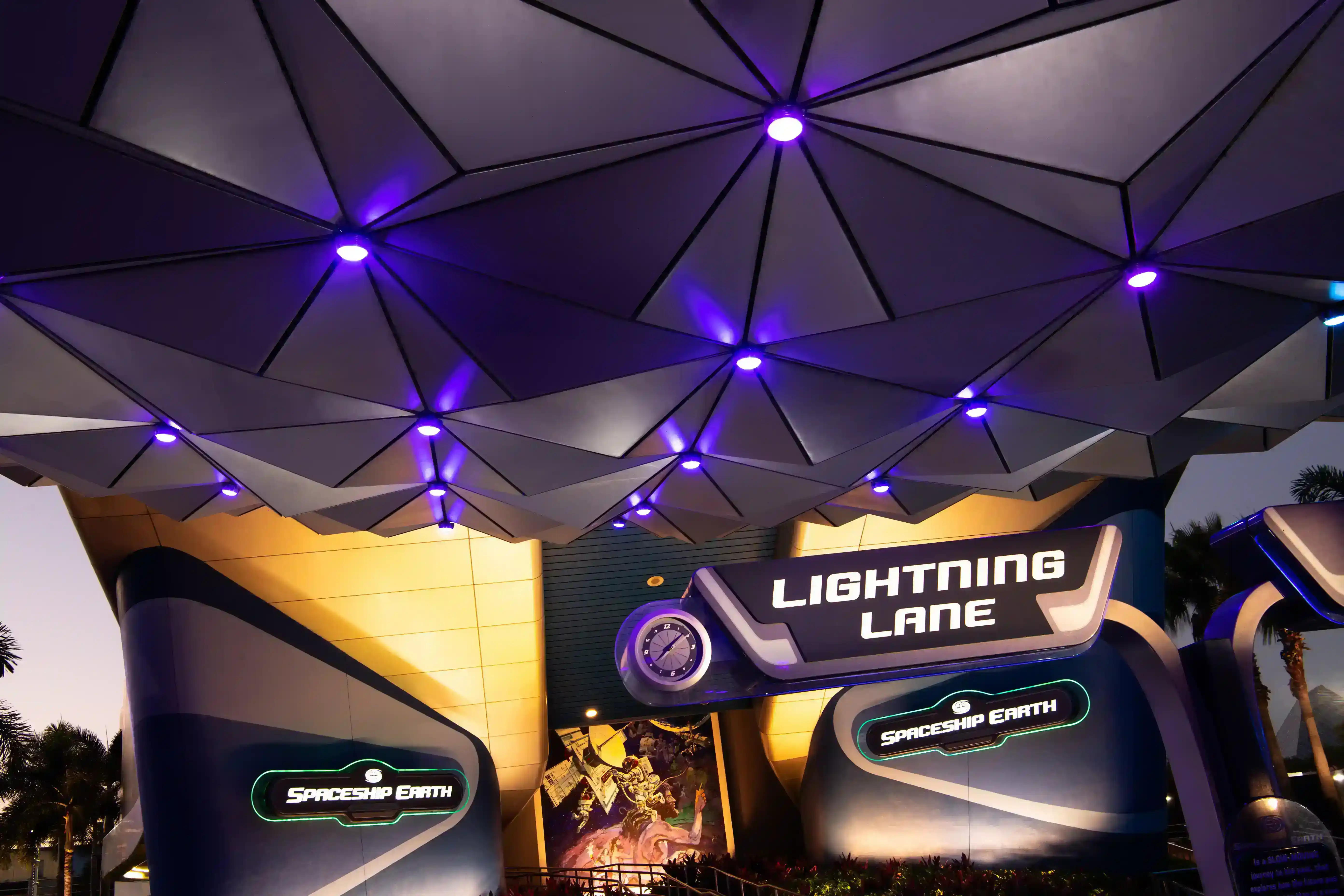 Esta entretenida atracción de WORLD CELEBRATION te hará viajar a través del tiempo, desde la Edad de Piedra hasta la Era Digital. Una narración y música de orquesta te guiarán a través de las distintas épocas, mientras observas figuras Audio-Animatronics® que dan vida a algunos momentos que marcaron la historia de la humanidad.
Journey Into Imagination with Figment
El presidente del Instituto, el Dr. Nigel Channing (interpretado por Eric Idle), trata de demostrar cómo los cinco sentidos captan la imaginación, pero es interrumpido por el travieso Figment. Prepárate para un sinfín de sorpresas en WORLD CELEBRATION mientras viajas por una serie de extravagantes laboratorios sensoriales. Deja volar tu imaginación con esta maravillosa y alocada aventura musical.
Restaurantes Quick Service en WORLD CELEBRATION
Acá te dejamos una pequeña descripción de algunos de los principales restaurantes Quick Service en World Celebration. Los horarios mencionados en esta sección son de referencia, debes confirmarlos siempre en la app My Disney Experience o en https://disneyworld.disney.go.com
Viaja a través de los sabores en tu paladar, mientras disfrutas de la gastronomía de Italia, Francia y Asia.
 Horario: 11:00 a 20:55
Deliciosos bocados acompañados de café de Starbucks® y especialidades de Disney en bebidas y delicias horneadas.
Horario: 9:00 hasta las 21:00.
 Visita la icónica área de World Celebration para ver la emblemática "bola" gigante, para subirte en Spaceship Earth y viajar a través del tiempo o para pasar por Journey Into Imagination with Figment y experimentar una serie de extravagantes laboratorios sensoriales. También podrás comer exquisitos platos o snacks en los restaurantes quick service de Connections Eatery o Connections Cafe. ¡No te lo pierdas!